Writing is something I love to do. But it's also hard and boring and painful and…well, you get the point.
Writing is a journey, but it's also a battle. A battle of words. And it's not easy to win. I battle words whenever I write Nakoma.
I think writing is perceived as being easy; when you read a book, you think, I could totally write something like this! unless you're a writer, that is. In reality it's one word, then another, and another, until you reach the end.
About the Writer:
1.
2.
3.
4.
5.
6.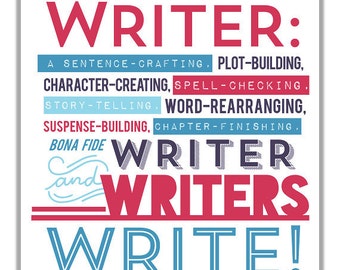 So, write on.
Chloe