It's time…for a tag…time…for a TAG!
The TBR Tag, to be more specific. The lovely Nirvana @ Nirvana's Pocketful, a book blog that I do not comment nearly enough on, tagged me, so…yeah. Fun stuff! Let's get to it.
How do you keep track of your TBR pile?
Whenever I see a book I want/need, I usually enter it in Goodreads. But it is also permanently branded into my brain. So I have both! [I also usually forget to put into Goodreads, so… Yah.
Is your TBR mostly  print books or e-books?
I am print books ALL THE WAY. I cannot stand to read on an electronic device–it kills me.
How do you decide which book from your TBR to read next?
Like this:
Library books [if I have any]
Most current release
If it's part of a series I've been reading recently
The one I'm most interested in.
2 and 3 probably flop around quite a bit.
A book that's been on your TBR the longest?
Probably those three Stephanie Perkins books. I will hopefully order them from Amazon in January-ish.
A book you recently added to your TBR?
I actually went through a list of 2015 releases and added them to Goodreads. I judged by their titles and covers [I know, I'm horrible]. The most recent is Skyscraping by Cordelia Jensen. I actually just read the synopsis [I added it because of the cover…] and it is HEAVY.
Mira is just beginning her senior year of high school when she discovers her father with his male lover. Her world–and everything she thought she knew about her family–is shattered instantly. Unable to comprehend the lies, betrayal, and secrets that–unbeknownst to Mira–have come to define and keep intact her family's existence, Mira distances herself from her sister and closest friends as a means of coping. But her father's sexual orientation isn't all he's kept hidden. A shocking health scare brings to light his battle with HIV. As Mira struggles to make sense of the many fractures in her family's fabric and redefine her wavering sense of self, she must find a way to reconnect with her dad–while there is still time.
Told in raw, exposed free verse, Skyscraping reminds us that there is no one way to be a family.
A book on your TBR strictly because of its beautiful cover?
Let's go back to the 2015 list, shall we?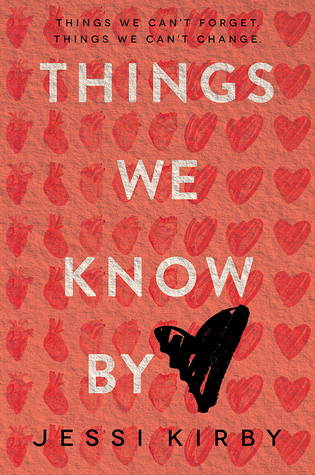 When Quinn Sullivan meets the recipient of her boyfriend's donated heart, the two form an unexpected connection.
After Quinn loses her boyfriend, Trent, in an accident their junior year, she reaches out to the recipients of his donated organs in hopes of picking up the pieces of her now-unrecognizable life. She hears back from some of them, but the person who received Trent's heart has remained silent. The essence of a person, she has always believed, is in the heart. If she finds Trent's, then maybe she can have peace once and for all.
Risking everything in order to finally lay her memories to rest, Quinn goes outside the system to track down nineteen-year-old Colton Thomas—a guy whose life has been forever changed by this priceless gift. But what starts as an accidental run-in quickly develops into more, sparking an undeniable attraction. She doesn't want to give in to it—especially since he has no idea how they're connected—but their time together has made Quinn feel alive again. No matter how hard she's falling for Colton, each beat of his heart reminds her of all she's lost…and all that remains at stake.
It actually sounds cool. But the cover is beautiful, no?
A book on your TBR you never plan on reading?
NEVER WILL I EVER. The first few lines of the synopsis make Bella seem like an airhead.
About three things I was absolutely positive:
First, Edward was a vampire.
Second, there was a part of him – and I didn't know how dominant that part might be – that thirsted for my blood.
And third, I was unconditionally and irrevocably in love with him.

Like, lady: How are you in love with him???
Just no.
I mean, if they had come out more recently, I probably would've. But they didn't. So I won't.
An unpublished book on your TBR you're excited to read?
Two. Cuz I'm a rebel.
A book in your TBR that everyone recommends to you?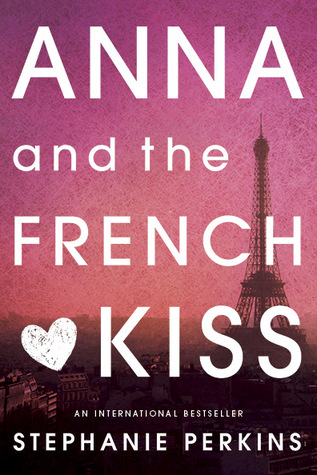 Number of books in your TBR?
According to Goodreads, only 70. But there are more than that. I just am too lazy to add them. XD
I tag…
Bridget @ Stay and Watch the Stars
And you! If you'd like to participate and your name isn't on the above [short] list, feel free to do the TBR Tag and leave your post's link in the comments below. :)
I hope you enjoyed this tag! I sure did. Tags are always fun. Thank you, Nirvana, for tagging me. Look for a review of The Bane Chronicles coming soon!